The Ram 3500 at Our Denver Area Dealership is a Heavy Duty and Powerful Pickup
What does your job require? And what do you like to do on your weekends? If either or both of these things require heavy towing, capable driving and a powerful stance out on the road, visit our Littleton, CO dealership serving Denver, Aurora and Centennial and explore the Ram 3500 and all its available options. This truck is the peak of our lineup of full-sized pickups and you'll be blown away by what it can do in terms of hauling and towing. We'll also be sure to show off the add-ons and equipment you can include to really turn your new Ram 3500 into an ultra-capable rig for both work and play.
As our flagship heavy-duty pickup, the Ram 3500 comes with plenty of options for you to consider. You can expand your cabin to include four doors and more passenger space, but the long bed remains the same, which makes sense since opting for a new 3500 means you're going to be using the back all the time. You can choose a 4x4 configuration, and you'll experience a highly capable engine setup that delivers power, torque and even some efficiency, thanks to the diesel option. There are plenty of add-ons that you can choose from to configure your 3500 in the way that makes sense for you.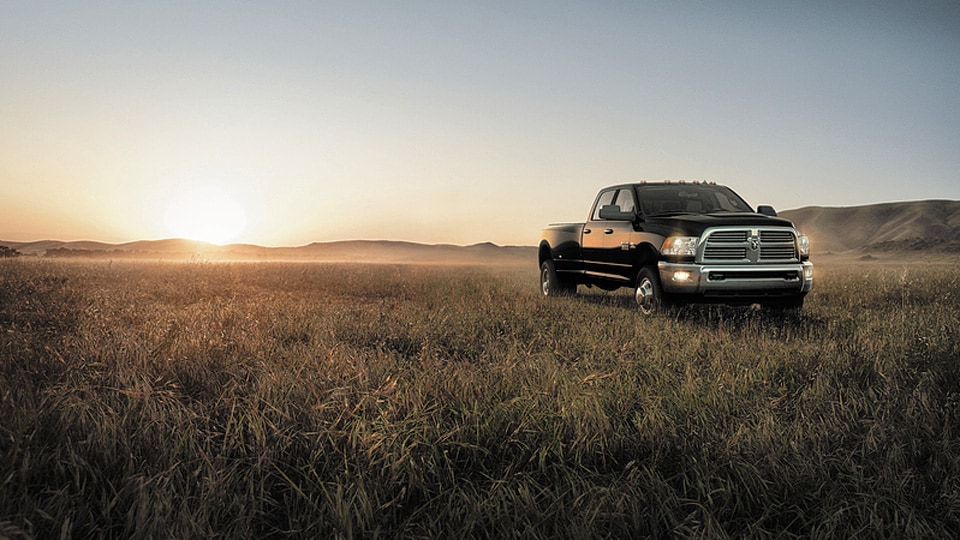 Once you've found the Ram 3500 that makes sense, we'll be happy to go over your auto loan or lease options so you can comfortably fit your new truck into your budget. Because your 3500 will go through a lot of wear and tear while on the job, you'll want to regularly take advantage of our service center, and you'll also want to see what parts and accessories are available.
Check out the new 3500 and learn more about us and come over to Brandon Dodge on Broadway today.