The Popular Ram 2500 is a Heavy Duty Warrior Found Here in Denver
Some jobs require the biggest and most capable tools, and if that sounds like something you get up to, consider the Ram 2500, found here at our dealership serving Denver, Aurora and Centennial, CO. Powerful, loaded with high-end towing and hauling equipment, and stylish to boot, the new 2500 found at our Littleton Ram dealership is a great choice if you have plenty of hard work to get up to.
Once you've made the great choice to consider the new Ram 2500, you'll have to discover all the options and available trim levels. Available as either a two-wheel or four-wheel drive vehicle, coming with several trim levels that offer different equipment and feature packages and giving you all kinds of options in terms of performance and capability, the new 2500 is a great truck for how easily you can customize it to fit your exact needs. Whether it's for work or play, you'll find the kind of 2500 model that gets the job done with ease and confidence.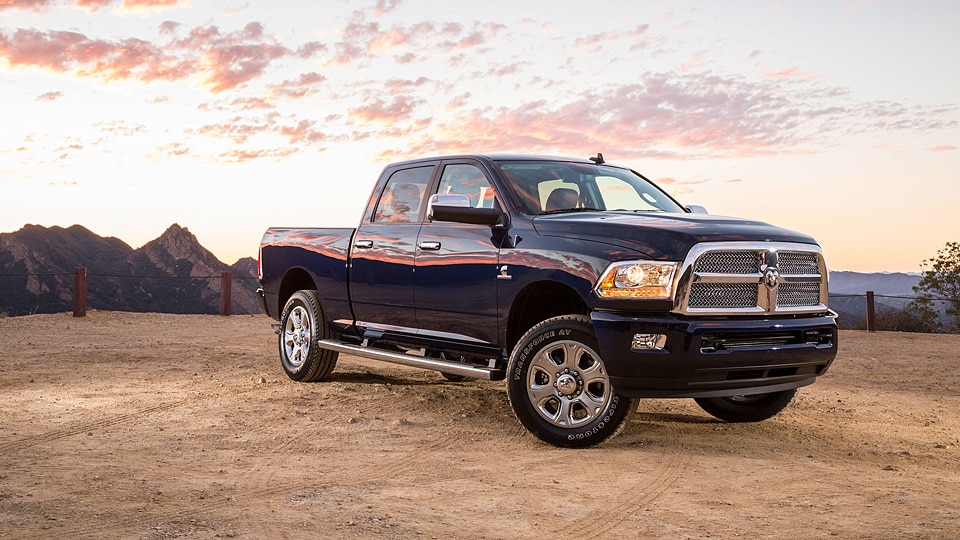 After taking all your options into careful consideration, you'll want to come over and take a test drive in the available Ram 2500 that suits your preferences. After settling on the specific 2500 truck that impresses you the most, we'll be happy to go over your auto loan or lease options. That way you can comfortably fit your next truck into your budget. With value on the mind, you'll want to keep up with maintenance at our service center, as well as finding the right parts and accessories for your truck.
One thing you'll immediately know about us is that we always have the kinds of vehicles that suit your needs. Head on over to Brandon Dodge on Broadway today and explore your options when it comes to the new Ram 2500.
Get the Capability That Works for You in the Perfect Ram 2500 Near Denver
When you need to upgrade your towing and payload capabilities from the more popular midsized trucks, find the perfect edition of the Ram 2500 here at our Denver area dealership today. This next level Ram truck upgrades your capabilities while still offering the enjoyable driving experience and styling inside and out that you'll certainly appreciate. Find the best version of the Ram 2500 here at 5600 S Broadway, Littleton, CO 80121 here at our dealership serving Aurora and Centennial today, and we'll help you out.
Like most of our other new Ram trucks found here at our Denver area dealership, you can find all kinds of trim levels and options for the new 2500. At its latest version, you have seven whole trim editions to consider, as well as cab sizes and bed sizes. Engine options, suspension configurations and tech features are all things to keep in mind when looking through the available trim levels, as well as what your budget is. Let us know how much you need to tow and haul, and what kinds of style and tech features you want as well, and we'll find you the perfect match in your next 2500.
As we mentioned earlier, finding the right setup for your new Ram 2500 will impact the price you'll have to pay. Consider what your new Ram truck financing or leasing options are, and that will help you to make the best decision. For Denver, Aurora and Centennial area drivers, our Littleton, CO service center and parts department are here to make sure your Ram 2500 stay in its best shape for as long as possible.
Take a closer look at our Ram 2500 options here at Brandon Dodge on Broadway today and we'll help you find the best choice.